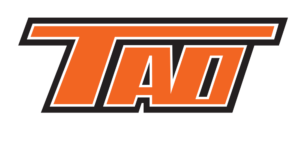 BENEFITS OF TEAM ALL OUTDOORS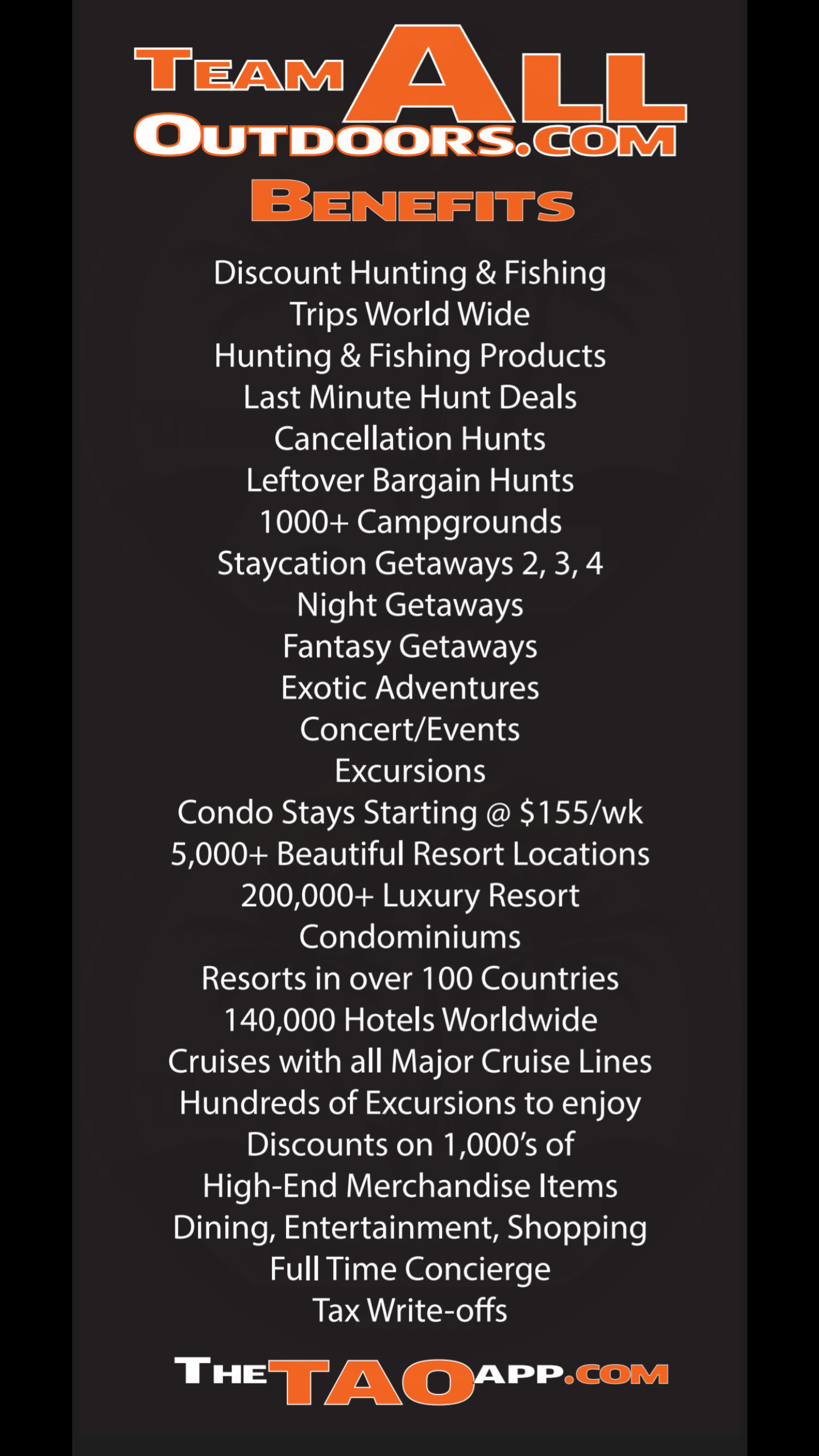 About Team All Outdoors!
TEAM ALL OUTDOORS is designed for the Outdoors Lifestyle. Do you or do you know anyone that loves to have fun and wants to make money
"We didn't start this project with a business concept; We started with a Passion for the GREAT OUTDOORS."  Your 9 to 5 job isn't allowing you enough money to pursue your Passion to play in the outdoors or to buy anything in the Outdoors because think about it, EVERYTHING IS EXPENSIVE NOW ADAYS.  Welcome to Team All Outdoors, Refer Your Friends and Family Get Paid!  Do you get a Monthly Residual everytime Your Friends or Family Members Monthly Membership Renews Every 30 days????? With a Team of just 6 people you get a Monthly Residual of $400 Monthl Residual Bonus!!
Team ALL Outdoors | Hunt, Fish, Ride, Play & Get Paid!
Everyone will Join us. The question are you going to share T.A.O. with your friends? Or are you going to pass on the opportunity....and have your friends share this with you? What are you waiting for? what are you missing? Join us today!  
Our unique company provides an opportunity to earn money while pursuing your passion. By becoming a member of the Team ALL Outdoors and selling our world-class products, you can turn your love of Outdoors into a business.

Team ALL Outdoors | Hunt, Fish, Ride, Play & Get Paid!